Our plant specializes in producing and supplying parallel-shaft and worm-gear reducers and geared motors. It is located in Kremenkul, municipality 5 km away from industrial center of Chelyabinsk.
The process building is situated on 21 000 м2 site owned by the plant. The process building includes machine workshop, assembly workshop, finished products storage area, stock-room for component products and offices.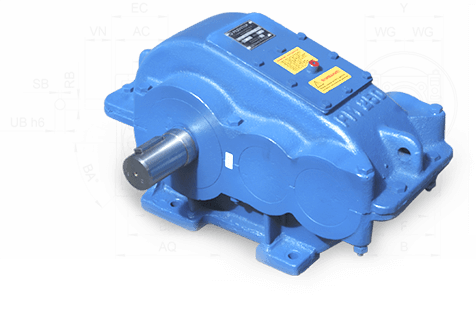 The machine workshop is equipped with home-produced and foreign-manufactured turning lathes, milling machines, tooth-cutting machines and multioperational machine centers.
Our staff includes qualified marketing managers, management experts, assembly workers, lathe operators, milling machine operators, CNC operators and others.
Our history of development begins in 2001 upon small business of just three persons. In over 10 years of effective development we managed to turn small firm into successful production plant with our own equipment and building.
We developed our business without using a borrowed capital and with the help of specialists who worked at ground zero of our enterprise. Today we are on firm ground and we desire to continue our development in the field of geared equipment and gears on the Russian market.
There are differential characteristics of our manufacturing
Wide geared equipment marketing network;
Personal machine manufacturing and warehouse premises;
Close links with large industrial consumers of geared equipment;
Fair dealing, business transparency and business integrity, and infinite dedication to our duties.
For proposals and collaboration requests, please contact the Plant Administration by email 01@evroprivod.ru